The artwork
The artwork shows the world's first stock exchange, the "Handelsbeurs" in Antwerp, founded in 1531.

27 large-format photographs form the basic structure of the 7 x 11 meter / 23 x 36 feet picture.
The assembly of the photographs resulting the unreal perspective further adds to the image's uniqueness.
Shares
LMSTX - shares, 10 x 10 cm / 3,9 x 3,9 in, Impalaprint on stainless steel
The artwork consists of 7.700 shares.

Every share is unique, certified, numbered and signed.

The 10cm x 10cm / 3,9 x 3,9 in images are printed directly onto stainless steel using a Impala printer.
Blocks of shares
Several shares make up a block.

These blocks of shares are available in different sizes and shapes and can consist of contiguous or not contiguous shares.
The Issue Price
The issue price of LMSTX-shares is EUR 100. (in words: Euro one hundred)
All LMSTX-shares are initially issued at the same price, regardless of the image section shown.
The Share Number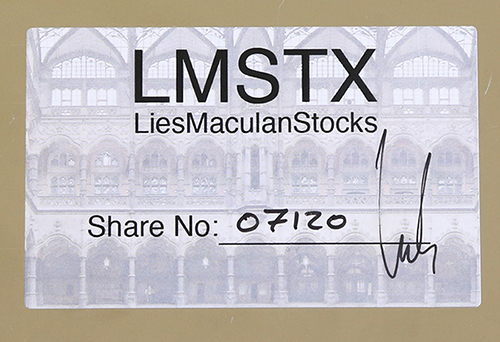 The certificate on the back of each LMSTX-share shows the share number and the artist's signature.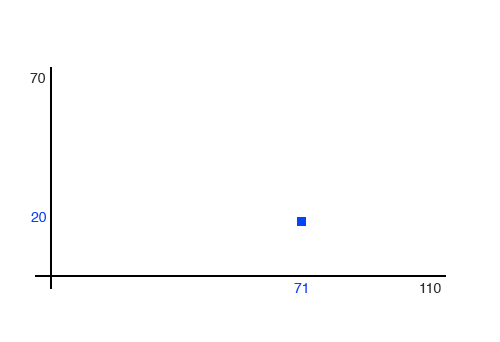 The five-digit share number identifies the position of the share in the picture. The first three digits state the position on the x-axis, the last two digits state the position on the y-axis.
Magnetic Mounting
LMSTX-shares are made from 0.6 mm annealed stainless steel.

Each LMSTX share is delivered with a magnetic mounting consisting of a large-headed nail and a magnet.

LMSTX-shares can also be mounted on any other magnetic surface.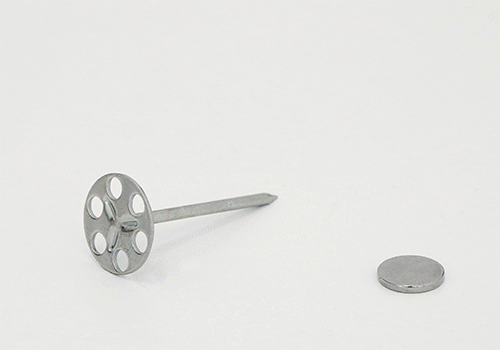 The Trade
The setup of a time-limited virtual trading platform in the form of an advertising platform is scheduled for when 4,000 LMSTX shares have been purchased.